Welcome to the Bull Terrier Club of Metro Detroit website!
The BTMCD is made up of people throughout Michigan and Northern Ohio who are interested in Bull Terriers.
Our members include people at all levels of involvement with the breed, from people who don't even own a dog through those who have been active showing and breeding Bull Terriers for many years.
The club holds meetings and hosts events throughout the year including a fall specialty, winter and summer match shows, and a variety of other educational and social events.
The club also operates a welfare/rescue service to help find homes for adult Bull Terriers which have been abandoned or otherwise lost their homes.
Anyone interested in Bull Terriers is welcome and encouraged to attend any of the Club's events or meetings. You can enjoy talking and learning more about Bull Terriers at any of these events.
Web Site Contents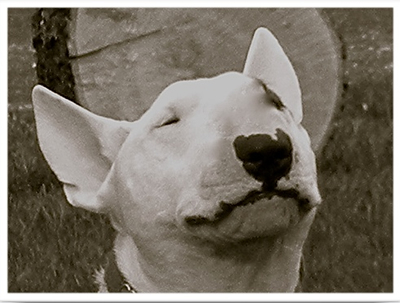 Breed Information ~
Introduction to the Bull Terrier
Do you REALLY want a Bull Terrier?
Michigan Breeder Referrals

Club Event Calendar
BTCMD Membership and Newsletter Subscriptions
Club Store
Bull Terrier Rescue
Recommended Reading & Web Links
Contact Us

Links to Club Member Pages
Nuance Bull Terriers
Key-Lore Pet Rest Gardens